Letter to Federal Government re: 72-hour CP Rail Strike Notice
Honorable Patricia A. Hajdu
Minister of Employment, Workforce Development and Labour
House of Commons
Ottawa, ON   K1A 0A6
April 18, 2018
Dear Minister Hajdu:
The Alberta Barley and Alberta Wheat Commission's (AB/AWC) are aware that the union (Teamsters Canada Rail Conference) representing 3,000 conductors and locomotive engineers at Canadian Pacific Railway (CP) has served notice of intent to strike and could be on strike as early as April 21, 2018. AB/AWC ask you to lead the Government's efforts to enforce the necessary measures to ensure that a strike at CP cannot further disrupt rail service.
On behalf of our 14,000 farmer members, we ask you and the Government of Canada to immediately make public the intention to take action to ensure the continuity of rail operations; particularly, as the freight rail system begins to recover from a critical backlog that has already had a severe impact on western Canadian farmers and other sectors this year.
The Canadian economy relies on an effective rail transportation system to move grains and oilseeds, along with other commodities, to markets across Canada and around the world. Our reputation as a reliable supplier of quality grain is in jeopardy when we can't fulfil our commitments. Further, with the inability to deliver grain on global contracts that were set for delivery as far back as October, some farmers are facing severe cash flow issues as we move into the 2018 growing season.
This years' service issues along with past rail failures cause uncertainty along the value chain and can take Canada's global reputation years to recover from. Yet, we face actual or threatened rail labour disruptions on an annual basis. The ability of Canadian shippers to meet export contracts must not be threatened by labour disruptions.  Rail employees should be prohibited from taking strike action, now or into the future. We ask the government to impose binding arbitration and begin the process of introducing back to work legislation into the House of Commons.
A rail strike could have potentially devastating and lasting effects on our producers, domestic supply chain partners, international buyers and the national economy. As such, we are urging you to lead the government in taking early action to minimize the impact on Canada's economy. Canadian farmers, exporters and our international reputation are depending upon your action.
Sincerely,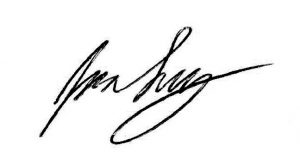 Jason Lenz
Chair, Alberta Barley

Kevin Bender
Chair, Alberta Wheat Commission
CC:         Rt. Hon. Justin Trudeau, Prime Minister
Hon. Lawrence MacAulay, Minister of Agriculture and Agri-Food
Hon. Marc Garneau, Minister of Transportation