Feed Coalition selects Glenn Logan as new chair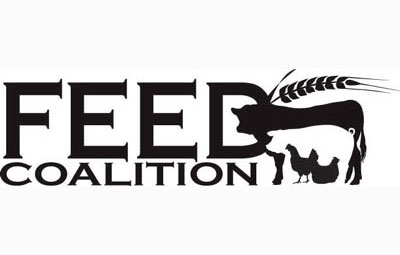 (Calgary, Alberta) October 7, 2014 – The Feed Coalition, the chief advocate for Alberta's feed industry, has selected Glenn Logan of Lomond, AB as its new chair.
"I am looking forward to this new challenge," said Logan. "As the owner of a feedlot, as well as a farmer and a seed grower, I know the entire feed industry is ready to work together to ensure that we have a sustainable future."
Logan joins the Feed Coalition as a respected and active voice in the agricultural community. He currently serves as a director-at-large with Alberta Barley, and has been an active 4-H leader for over 36 years. Logan is also a current member of the Alberta Cattle Feeders' Association (ACFA) and, in the past, was very involved with the former Alberta Cattle Commission (now the Alberta Beef Producers).
"The Feed Coalition is an important forum for our feed and livestock sectors, and Glenn Logan's appointment will help solidify partnerships across the value chain," said ACFA CEO Bryan Walton. "We all want Alberta's feed industry to create the foundation for adding value and enhancing sustainability for crop and livestock producers."
Logan also runs Wheatcrest Farms where he grows faba beans, peas, wheat and commercial and hybrid canola, as well as malt and feed barley. He is also a pedigreed seed grower and owns a small feedlot in addition to a 100-head cow–calf herd.
"Glenn's experience as both a crop and livestock producer will serve him well in this new position," said Feed Coalition Manager Kelly Chambers. "His passion for feed is exactly what we need to build consensus and drive the competitiveness of our industry."
The Feed Coalition is a strategic alliance of producer associations, industry and research organizations that collaboratively support the sustainability, drive the competitiveness and increase the profitability of Alberta's feed industry.
For more information, contact:
Cole Christensen
Communications Manager
403-219-6253
cchristensen@albertabarley.com